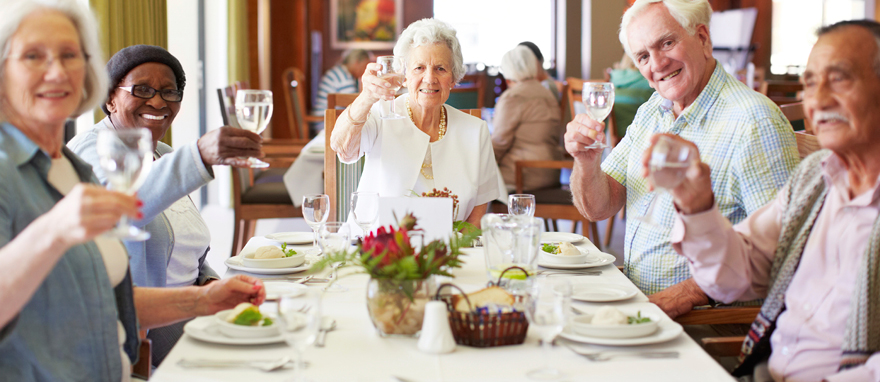 The Avenue Dining Services fall under the direction of our Executive Chef. The Executive Chef designs our menus with our Dietician to provide nutritious, appetizing meals.
We offer a fine-dining experience in a beautiful dining room. The main dining room offers specials for each meal as well as the regular entrée option. The resident can choose when they eat their meals as well as where they would like to enjoy them.
As an added specialty, we have our "Chips" 50's era snack bar featuring daily specials, burgers and your favorite ice cream treat.